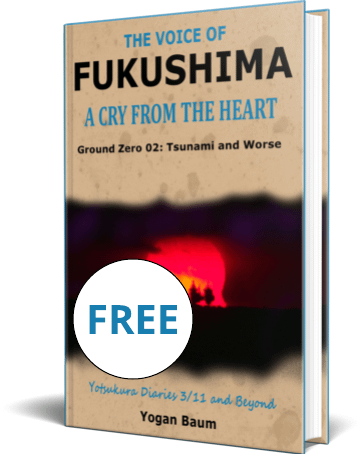 Available in:

eBook as ePub, mobi (Kindle), pdf

ISBN:

9781370042821
Unaware that the M 9.0 megaquake of March 11, 2011 was just the beginning of it all Yogan Baum narrowly escapes the ensuing tsunami. Wandering around his little village in search of his wife he slowly realizes the really, really bad news is still to come.
Early next morning the north-flying Chinooks overhead tell their own story. By nine o'clock, reunited to his wife, the flight from Fukushima is on. Japan is on the brink and the whole world is watching Fukushima Dai-ichi.
 Look inside the book and read excerpt
An odyssey of three days on the road which leads to various insights but no conclusion is salvaged by an angry voice. And soon two out of two hundred on flight ANA 1516 see the overcrowded but otherwise desolate Fukushima Airport fall back below them like the smoldering deck of a doomed aircraft carrier while snacks are already being served …
Get Your FREE Copy of The Voice of FUKUSHIMA: A Cry from the Heart – Ground Zero 01: Earthquake
( → You will be forwarded to smashwords.com)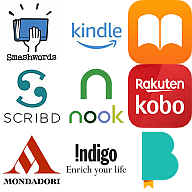 Available from these eBook stores